THE STRATEGIC PROFIT PLANNING SESSION
THE STRATEGIC PROFIT PLANNING SESSION​
Guaranteed to Uncover at Least 10 times Fees in Added Profit Streams
Qualifications: President, CEO, or Owner of Company with Revenue of $1M+
The Strategic Profit Planning Session™ is designed to help your company identify profit and growth opportunities that exist within your current business. "Optimizing" and Maximizing your processes, procedures and systems within your "Marketing, Sales, and Client Transactional Value" areas can collectively lead to significant profit increases, as much as 100%, with little time, money, effort or risk.
The outcome of The Strategic Profit Planning Session includes opportunities to quickly and easily make simple performance improvements, to instantly increase profitability (thereby making your investment 100% "self-funded"), as well as more advanced business growth opportunities to increase new clients, increase profits and more effectively manage your business.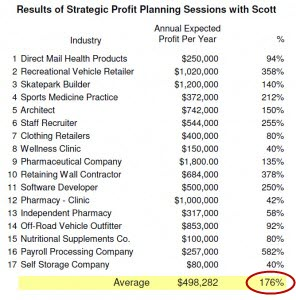 IMPORTANT: This is not an "idea" session. Instead, this is about identifying the opportunities that YOUR organization can realistically implement and customizing the strategy or tactic based upon your environment, skills, resources, and demands. Check out the actual outcomes of 17 companies that participated in the last series of Strategic Profit Planning Sessions that Scott did. IMPORTANT: All 17 are listed – this is not a cherry picked list!
Added $4M a year in profits and $24M in valuation
President of California Fitness & Yoga and California Management Group
Healthcare Lab Generates 63% Increase in Physician Referrals and 140% Increase in Revenue Within Just 90 Days
CEO of Apnix Sleep Diagnostics
"He is able to identify a few things initially, right on that first call that will make a big difference in your business' bottom-line." 
FortuneBuilders , Inc 500 ranked company
"In about 7-8 hours, Scott had us thinking in a whole new way about our business."
Founder & CEO of Mindvalley.com
An extra $375,000 already in Place and $17M expected.
Owner of 2 "Terry White Pharmacies" / Queensland, Australia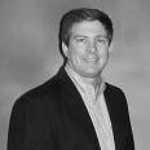 "I procrastinated for more than 3 years about doing Scott Hallman's indepth business review process because I felt I was just too busy. Big mistake because Scott immediately identified over $930,000 of increased profit potential – most of it achieved without any big changes. If I'd done it 3 years ago, I'd have almost $3 million more of profit. Don't make the same mistake."
"Your plan, your organization, your implementation, everything that you've provided so far is exactly what I've expected."
President of Ellex in Minneapolis, MN
Online Product Company Increases Lead Generates 300% and ads $144,000 a year in one hour.
CEO / Oh My Dog Supplies, PA
Business Software Company Adds $150,000 in first 30 days with $1.2M More in the Works and 12 months later selected as the Winner of the 2011 Australian Business Award for Marketing Excellence
Leading, Fine-Tuned Internet Product Company Finds $500K+ in Added Profits
Founder of LoseTheBackPain.com
"Scott uncovered over $1M of profit opportunities for our company. Things we can immediately put into place. "
CEO / Razorama Santa Barbara, CA
Sales Increased from $22,000 per week to $80,000 per week Within 6 Weeks
Leading, Fine-Tuned Internet Product Company Finds $500K+ in Added Profits
Inc 500 Company Looks to Scott to Reach The Next Level of Growth
The Strategic Profit Planning Session
* BY SUBMITTING YOUR INFORMATION, YOU AGREE TO OUR PRIVACY POLICY.
ALL INFORMATION WILL BE STRICTLY CONFIDENTIAL AND NOT SHARED WITH ANYONE OUTSIDE OUR COMPANY.