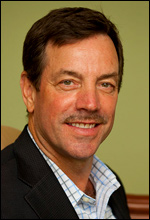 Scott Hallman's companies have twice been named to the prestigious Inc. Magazine's "Inc. 500" list of the fastest-growing privately held companies in America (#59 and #106), starting from the ground up.
He also built an IT Consulting company from $0 to $85M in just 21 months (with his co-founder), that reached a market value of $1 Billion.
Scott is a nationally recognized leading business growth trainer with a focus on Business Growth Optimization. He personally has consulted Tony Robbins, Chet Holmes, Brad Fallon, Eben Pagan and countless other leading thought leaders, along with businesses in over 250 industries around the world ranging from early start ups to a $6.6 billion corporation.
He has conducted Marketing and Business Growth Seminars with Jay Abraham, Chet Holmes, Jay Conrad Levinson and has spoken at countless events and seminars around the world, for audiences of up to 7,000 business owners.
Scott has multiple business training and mentoring programs designed to fit any learning style or budget. These help companies maximize revenue, profitability, and more effectively manage their business – without spending a dime on marketing.
His latest development, Speed2Profits™, enables any company to predictably and systematically increase profits 50%-100% in about an hour a week by making small, systematic performance improvements that collectively create exponential performance increases.