You're Just 60 Minutes Away From Uncovering An Additional $25,000-$100,000+ in Added Profit Streams
PROFITACCELERATOR
STRATEGY SESSION™
In this powerful 60 minute ProfitAccelerator Strategy Session™ with one of Scott's Certified ProfitAdvisors™, they will help you uncover profit opportunities within your business that you can immediately implement without spending an extra dollar on marketing or sales costs.
Depending upon your unique business, we will share strategies that include:
Discovering How To Predictably Increase Your Leads Without Spending More Money
Learning How To Get More Prospects Engaged in Your Sales Process
Identifying Simple Ways To Predictably Increase Your Sales Conversion Rates
Increasing Your Average Transaction
Uncovering Highly Effective Methods For Increasing Repeat Purchase Frequency
Plus, We Will Share 3 Easy To Implement Tactics For Increasing Referrals
Added $4M a year in profits and $24M in valuation
President of California Fitness & Yoga and California Management Group
Healthcare Lab Generates 63% Increase in Physician Referrals and 140% Increase in Revenue Within Just 90 Days
CEO of Apnix Sleep Diagnostics
"He is able to identify a few things initially, right on that first call that will make a big difference in your business' bottom-line." 
FortuneBuilders , Inc 500 ranked company
"In about 7-8 hours, Scott had us thinking in a whole new way about our business."
Founder & CEO of Mindvalley.com
An extra $375,000 already in Place and $17M expected.
Owner of 2 "Terry White Pharmacies" / Queensland, Australia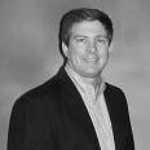 "I procrastinated for more than 3 years about doing Scott Hallman's indepth business review process because I felt I was just too busy. Big mistake because Scott immediately identified over $930,000 of increased profit potential – most of it achieved without any big changes. If I'd done it 3 years ago, I'd have almost $3 million more of profit. Don't make the same mistake."
"Your plan, your organization, your implementation, everything that you've provided so far is exactly what I've expected."
President of Ellex in Minneapolis, MN
Online Product Company Increases Lead Generates 300% and ads $144,000 a year in one hour.
CEO / Oh My Dog Supplies, PA
Business Software Company Adds $150,000 in first 30 days with $1.2M More in the Works and 12 months later selected as the Winner of the 2011 Australian Business Award for Marketing Excellence
Leading, Fine-Tuned Internet Product Company Finds $500K+ in Added Profits
Founder of LoseTheBackPain.com
"Scott uncovered over $1M of profit opportunities for our company. Things we can immediately put into place. "
CEO / Razorama Santa Barbara, CA
Sales Increased from $22,000 per week to $80,000 per week Within 6 Weeks
Leading, Fine-Tuned Internet Product Company Finds $500K+ in Added Profits
Inc 500 Company Looks to Scott to Reach The Next Level of Growth
Register Below for Your FREE
PROFIT

ACCELERATOR

STRATEGY SESSION™
Registration Information
(Valid for Business owner, CEO, or President with revenues of $500,000+)
Not Qualified? No Worries!  Get Your Free $10,000 Profit Report Now.