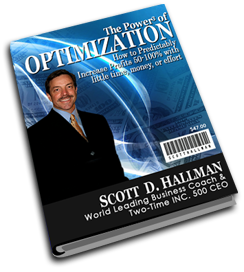 An Entrepreneur's "How To" Manual For Harvesting $5,000-$100,000 in Added Profit Streams from Their Existing Business – in the Next 30 Days!
Same Customers. Same Employees. Same Products and Services… all without spending a dime.

In the following 18 easy to read pages, I am going to share four (4) time-tested profit generating strategies that EVERY business can easily deploy. And I promise you that if you have an existing business, you will absolutely generate at least $5,000 just from what I teach you here.