World Leading Internet Marketer Increases Revenue On Top Products by 45%
— Vishen Lakhiani, Founder & CEO Mindvalley.com
Inc 500 ranked company
— Than Merrill, FortuneBuilders
Added $4M a year in profits and $24M in valuation
— Dane Fort, President of California Fitness & Yoga and California Management Group
Healthcare Lab Generates 63% Increase in Physician Referrals and 140% Increase in Revenue Within Just 90 Days
— Steve Cela, CEO of Apnix Sleep Diagnostics
Increased Practice over $1M in just one year (a quality of life)

— Dr. Cevene
Business Software Company Adds $150,000 in first 30 days with $1.2M More in the Works and 12 months later selected as the Winner of the 2011 Australian Business Award for Marketing Excellence


— Gary Valkenburg, CEO, Superior Service
Pure Internet Service Provider Optimizes Marketing – Sales Conversion from 28% to over 62%
— Craig Kahn, Managing Partner / Kahn and Associates
Commercial Contractor Adds $11.7M in just 2 years
— Dan Sugula, B & D Contractors
An extra $375,000 already in Place and $17M expected.
— Brendon Reck, Owner of 2 "Terry White Pharmacies" / Queensland, Australia
Recycling Company Grows from $9M to $46M SYSTEMATICALLY


— Mark Bond, CEO Metro Recycling, Salt Lake City
"VitaSource LLC is a proud client of Scott Hallman's. I hired Scott in the beginning of 2010 to help guide my company through its growth challenges. In short order, Scott identified three areas that needed immediate attention on our first call. Within 45 days our run rate weekly revenue increased 62%, and within 90 days we had increased our average order another 15%. The combined impact of these few simple changes is on track to add millions per year to our profitability.

I was really surprised by the incredible ROI that we could measure concerning the areas he identified for immediate modification. Scott has a clear focus and proven methods he is sharing and we are excited for each weeks call. Many thanks to Scott and his team for providing what we feel is one of the most educational, well organized top-level consulting firms available.

Thank you!"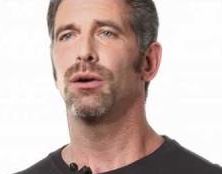 — Greg G., CEO / VitaSource LLC
Inc 500 Company Looks to Scott to Reach The Next Level of Growth

— Mo Choumil, ATG Title
$1.6M in Added Booked Business by Optimizing a Success Process…Amazing!
"Based on integrating your conversion advice, we have done a great job in last few months in selling negotiation add-on sales. New wins include: One $3M UPS shipper that we saved $250,000 a year… Another $500,000 FedX shipper that will save $125,000 a year, a $3M one that will save $600,000 a year, a $5M shipper (not closed yet.) that will save $750,000-$1M a year… another $2M shipper will save $200,000… So total is (5) accounts in last quarter will generate $80,000 per month of profit — $1.6M over the 20 month contract! And it is pure profit!!!!!

And another 4-5 negotiations in process, and another 4-5 we expect by the end of the quarter."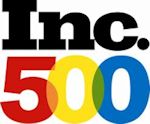 — Luke Kupersmith, CEO/Source Consulting
"I never would have thought that we had well over a $1,000,000 in low hanging fruit profits that we had missed…especially after having invested over $50,000 attending business growth and marketing seminars by the nations top speakers."
— Ben Burney, Managing Director / Swindell and Associates, TX
Optimizing based on ProfitNow™ – Upsell/Cross-sell
Scott, I have focused on optimizing my business based on your ProfitNow™ training and have added $165,000 to my profit streams with upsell /crosssell with my support contract renewal business… as an update, after hearing your latest training on Business Application Success Cycle, I looked at my other "success procedures". I quickly identified upsell/crosssell potential for my server business and added another $110,000 in 2 hours, and initiated an "expanded" upsell where we are getting almost 100% conversion of at least one of 5 upsells.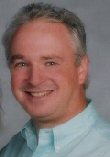 — Robert Losey
Nation's Leading Rug Cleaner at 14% to Revenue With ONE ProfitDriver™


— Paul Iskyan, Rug Renovators


Supplement Company Increase Reorders from 8.7 % to 32.4% / Longevity
— Michael Fullick, CEO / Quantum Health, Sydney Australia
"Scott, your assistance has been incredibly profitable for me. Just this past year we have grown over 200% and look to duplicate that this coming year!"

— Max Wolf, Payroll Service / Haslett, MI
Fishing-Hunting Business Adds 12% in Revenue During Worst Recession in Years!
It has been 9 months since we started the strategic profit planning system. Not only has it provided a refocus and increase energy for staff to make a difference in the profits of the business, it has been clearly quantifiable with the monthly results increasing consistently since we began. We are now counting 12% increases to date and no sign of the growth slowing. Both sales staff and management utilize the information regularly to revisit what we can improve, and our systems and results are improving with only minor adjustments. We really appreciate the time taken by Scott and thank you for reminding us how the simplest idea can make the world of difference.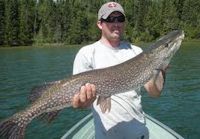 — Chad T, Pasha Lake Cabins, Canada
Leading Corporate Business Trainer Leverages Scott to Skyrocket Client Results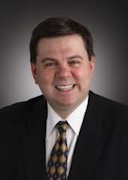 — Tom Schaff, EXPGrowth
Medical Practice Adds 35% Increase in Patients by Optimizing and Systemizing Current Success
A Highly Successful Ear, Nose and Throat (ENT) Doctor Adds $650,000 To His Practice Profits By Implementing Scott's "Leverage Your Success" System.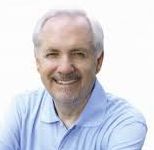 — Dr. Lynn Hughes, Northeast Ear / Nose and Throat Clinic
How A Two-Attorney Bankruptcy Firm Has Added $97,000/month ($1.2M/Yr) with a NEW lead generation system Scott developed, which cost under $100 per client (industry average is $300-$400+)


— Ben Burney, Managing Director of Consumer Legal Practice, TX
"Scott Hallman not only helped me drive in more clients effortlessly, but I have increased my income from $75,000 to $350,000 without working any additional hours!"

— John Tessier, Business Coach – Westchester, NY
Mastermind Group
We recently gathered together 12 of the top chiropractic practices for a 2 day Mastermind, the PointOne Onclave. This elite group ranks in the top .1% of all chiropractor practices in the U.S.
After considering over a dozen top trainers in the nation, we selected Scott Hallman to lead the group based on his extensive coaching experience with top entrepreneurial companies and his real world experience of building two Inc 500 ranked companies and a third national company.
Scott was terrific in guiding the planning and lead-up for the event. His insight and questions beforehand lead us to organize a much higher level meeting than the original concept.
The event was a huge success and Scott did an amazing job at leading the group and pulling out key strategies and execution keys.
Former McKinsey and Boston Consulting Consultant Calls Speed2Profits™ The Finest Small to Medium Size Business Training on The Planet
— Robert Grossman
Free Profit Optimization Session
Uncovers $1.7M in Low Hanging Fruit Profit in 61 Minutes.
— Gilbert Francois
Technology Reseller Succeeds in Recession and Adds $200,000 in Profits in Just 4 Hours
"We have increased our maintenance contract revenue over 300%. A welcome plus in this brutal economy where companies are not buying new computers and software."
— Robert Losey, CEO / Fountain Valley, CA
Marketing Expert with $500,000 in Revenue Adds $100,000 in the First 30 Minutes
In the first 30 minutes of my brainstorming session with Scott, he uncovered an absolute no brainer way to increase our profits by over $10,000 per month…over $100,000 a year, and we are projecting $1M for Scott advice during our CBA (now Strategic Profit Planning Session).
— Martin Lightbowne, Explosive Consultants
Although the StomperNet event was interesting, I can honestly say that I learned more during your presentation than the rest of the conference combined. I don't think most business owners understand the impact of optimizing and maximizing your existing customers and it is a cornerstone of our company's marketing strategy.

Thanks,

–David Dittman, Director of Search Engine Marketing / Cullman, AL
"The Programs are different than any other marketing program I have ever come across. The strategies are clearly laid out in an easy to follow systematic process. I train Professional and Olympic athletes who already know what I teach them. However, they need me to both coach them on specifically how to maximize their results and to motivate them to take consistent action – this is what your program does for small businesses."

— Frank Ardito, Otidra Human Performance Centers, Chicago Blackhawks Hockey team & Olympic Athletes, Cary, IL
"Scott Hallman is a driving executive that can create more innovative concepts for growth in a few hours than most top executives do in a lifetime."

— Len Piazzon, Vice President / Brinks Security, San Jose, CA
Medical Practice Adds 16 New Patients in ONE day using just ONE ProfitDriver™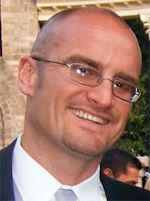 — Dr. Lenny Roberts
Using Scott's Speed2Profits™ System to Add $250,000 in Client Revenue
— Steve Oran, Internet Marketing Consultant
"I'm tremendously impressed with the Small Business Growth Club. Specifically I appreciate the real world dollars in your pocket training sessions, the workshops and information. As a business investor, author, entrepreneur, I've seen and invested in a lot of powerful marketing and training systems but what really blows me away about the Small Business Growth Club is Scott's focus on implementation. Theory is certainly important but providing detailed implementation plans for everything Scott teaches, that's where the real growth and profitability happens. Scott Hallman is a world class marketing expert who's really provided an easy to use platform to educate, train and guide you step by step through the entire business growth process. Well done Scott. Thank you."
— Frank Lunn, Bloomington, IL
"The coaching session exceeded my expectations. I did not know really what to expect when I started my call with Scott Hallman but I knew he had a reputation for knowing a lot about business. But I was very, very pleased by the level of direct application and focus on my business. This is something you do not get when you are listening to audios in your car. I think it was a great value for the investment. I now can see numerous opportunities we've identified and we are only half way through the initial assessment. Thanks, Scott."

— John Bedosky, Lowry Hill (a division of Wells Fargo)
Strategic Profit Planning Session
Top Speaker Trainer Finds $250k in annual profits after just the first 1/2 of their Strategic Profit Planning Session… Stay tuned!
— Dave Vanhoose
Leading Internet Marketer Expects To Add Nearly $1M after 4 hours with Scott
I procrastinated for more than 3 years about doing Scott Hallman's indepth business review process because I felt I was just too busy. Big mistake because Scott immediately identified over $930,000 of increased profit potential – most of it achieved without any big changes. If I'd done it 3 years ago, I'd have almost $3 million more of profit. Don't make the same mistake.
— Bill Harrison, CEO, AuthorSuccess.com
Leading, Fine-Tuned Internet Product Company Finds $500K+ in Added Profits
— Jesse Cannone, Founder of LoseTheBackPain.com
50% Increase Expected over 12 Months… Without Investing A Dollar in Marketing!
I wanted to give you my personal update on my initial experience with your Hourglass Profit Acceleration System and Customer Value Optimization. We've had 2 very excellent conference calls which we've focused on what seems like up to 16 different areas and every area from generating leads to improving sales prospecting, converting sales, creating raving fans which I love, and just leveraging our customers for maximum sales revenue and profit increase. Your plan, your organization, your implementation, everything that you've provided so far is exactly what I've expected based on the numbers you and I have discussed with Ellex, our company, implementing all or most of these key areas, enhancing these areas, I believe that there's certainly very definitely the potential to increase sales in the next 12 to 18 months by up to 50%. So I'm very excited.
— Bill Swaim, President of Ellex in Minneapolis, MN
Pure Internet Service Provider Optimizes Marketing – Sales Conversion from 28% to over 62%
— Craig Kahn, Managing Partner / Kahn and Associates
Computer Reseller Uses First 4 ProfitDrivers™ to Increase Profitability 168% Revenue During Massive Recession


— Bob Losey, CEO / Source Data, Orange County, CA
Business Software Company Adds $150,000 in first 30 days with $1.2M More in the Works and 12 months later selected as the Winner of the 2011 Australian Business Award for Marketing Excellence


— Gary Valkenburg, CEO, Superior Service
Conversion rate up from 60% to 75% in the last month.
— Tareeda Storage, Australia
"Scott, your assistance has been incredibly profitable for me. Just this past year we have grown over 200% and look to duplicate that this coming year!"

— Max Wolf, Payroll Service / Haslett, MI
Pain Management Clinic Immediately Adds New $150,000 Profit Stream Within One Week After their Strategic Profit Planning Session
"In just one session with Scott, he identified 6 opportunities that will add millions to our practice profits, all by leveraging or improving upon the income potential we receive from our current patients and prospects. And the best part is that all of these improvements are things my staff can implement without spending any money."
— Dr. Randall Pruitt, AZ
Online Product Company and INC 5000 listed Company Finds 10 Times Promised Outcome
My name is Perry Simpson and I am the CEO of Razorama. We are on online electric scooter and parts supplier…As an Inc 5000 company we had tremendous growth.
I heard Scott Hallman speak at a $10,000 per person seminar and knew that we were leaving tons of profit on the table. So I decided to do Scott's Strategic Business Growth Planning Session, where he promised to find us at least $100,000 in added profits.
I was skeptical and even emailed him about my reservations before the call.
The Outcome
Scott uncovered over $1M of profit opportunities for our company. Things we can immediately put into place. He was very careful to not over-inflate the profit potential and even put zeros next to ideas that needed to be validated.
In addition, Scott helped us prioritize the opportunities so that we could maximize the results and not get overwhelmed with too many projects at once.
— Perry Simpson, CEO / Razorama Santa Barbara, CA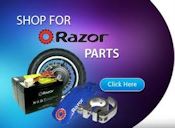 IT Component Supplier Fuels Sales Reps Productivity
— Carter Smith, Blue Fin International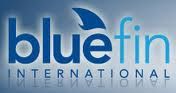 Online Product Company Increases Lead Generates 300% and ads $144,000 a year in one hour.
— Eric Shannon, CEO / Oh My Dog Supplies, PA
$20,000 a Month Within the First 30 Days
"After just 30 days in the program, we added over $20,000 a month to our profits by changing one simple way we were signing up clients – took a few minutes to create and zero to implement, and are on track to add $1,000,000 this year."
— Alex Whiting, CEO / Venture Eagle, Philadelphia, PA
Sales Increased from $22,000 per week to $80,000 per week Within 6 Weeks
— Craig Miller, CEO / Extend a Room, LTD