Leading Real Estate Education Company Uncovers Multiple Profit Enhancing Strategies In a 4 Hour Brainstorm With Scott

— Than Merrill, CEO of Fortune Builders
Sole Proprietor Psychologist Explodes Practice by 700%…and now teaches others
— Dr. Joe Bavonese
Commercial Contractor Adds $11.7M in just 2 years
— Dan Sugula, B & D Contractors
World Leading Internet Marketer Increases Revenue On Top Products by 45%
— Vishen Lakhiani, Founder & CEO Mindvalley.com
"VitaSource LLC is a proud client of Scott Hallman's. I hired Scott in the beginning of 2010 to help guide my company through its growth challenges. In short order, Scott identified three areas that needed immediate attention on our first call. Within 45 days our run rate weekly revenue increased 62%, and within 90 days we had increased our average order another 15%. The combined impact of these few simple changes is on track to add millions per year to our profitability.

I was really surprised by the incredible ROI that we could measure concerning the areas he identified for immediate modification. Scott has a clear focus and proven methods he is sharing and we are excited for each weeks call. Many thanks to Scott and his team for providing what we feel is one of the most educational, well organized top-level consulting firms available.

Thank you!"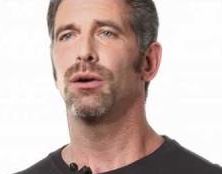 — Greg G., CEO / VitaSource LLC
$1.6M in Added Booked Business by Optimizing a Success Process…Amazing!
"Based on integrating your conversion advice, we have done a great job in last few months in selling negotiation add-on sales. New wins include: One $3M UPS shipper that we saved $250,000 a year… Another $500,000 FedX shipper that will save $125,000 a year, a $3M one that will save $600,000 a year, a $5M shipper (not closed yet.) that will save $750,000-$1M a year… another $2M shipper will save $200,000… So total is (5) accounts in last quarter will generate $80,000 per month of profit — $1.6M over the 20 month contract! And it is pure profit!!!!!

And another 4-5 negotiations in process, and another 4-5 we expect by the end of the quarter."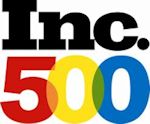 — Luke Kupersmith, CEO/Source Consulting
Recycling Company Grows from $9M to $46M SYSTEMATICALLY


— Mark Bond, CEO Metro Recycling, Salt Lake City
Business Software Company Adds $150,000 in first 30 days with $1.2M More in the Works and 12 months later selected as the Winner of the 2011 Australian Business Award for Marketing Excellence


— Gary Valkenburg, CEO, Superior Service
Inc 500 Company Looks to Scott to Reach The Next Level of Growth

— Mo Choumil, ATG Title
"I never would have thought that we had well over a $1,000,000 in low hanging fruit profits that we had missed…especially after having invested over $50,000 attending business growth and marketing seminars by the nations top speakers."
— Ben Burney, Managing Director / Swindell and Associates, TX
Optimizing based on ProfitNow™ – Upsell/Cross-sell
Scott, I have focused on optimizing my business based on your ProfitNow™ training and have added $165,000 to my profit streams with upsell /crosssell with my support contract renewal business… as an update, after hearing your latest training on Business Application Success Cycle, I looked at my other "success procedures". I quickly identified upsell/crosssell potential for my server business and added another $110,000 in 2 hours, and initiated an "expanded" upsell where we are getting almost 100% conversion of at least one of 5 upsells.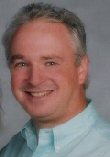 — Robert Losey
Nation's Leading Rug Cleaner at 14% to Revenue With ONE ProfitDriver™


— Paul Iskyan, Rug Renovators


Supplement Company Increase Reorders from 8.7 % to 32.4% / Longevity
— Michael Fullick, CEO / Quantum Health, Sydney Australia
"Scott, your assistance has been incredibly profitable for me. Just this past year we have grown over 200% and look to duplicate that this coming year!"

— Max Wolf, Payroll Service / Haslett, MI
Fishing-Hunting Business Adds 12% in Revenue During Worst Recession in Years!
It has been 9 months since we started the strategic profit planning system. Not only has it provided a refocus and increase energy for staff to make a difference in the profits of the business, it has been clearly quantifiable with the monthly results increasing consistently since we began. We are now counting 12% increases to date and no sign of the growth slowing. Both sales staff and management utilize the information regularly to revisit what we can improve, and our systems and results are improving with only minor adjustments. We really appreciate the time taken by Scott and thank you for reminding us how the simplest idea can make the world of difference.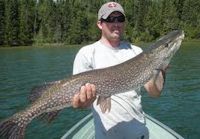 — Chad T, Pasha Lake Cabins, Canada
Uncovers $1.7M in Low Hanging Fruit Profit in 61 Minutes
— Gilbert Francois
Medical Practice Adds 35% Increase in Patients by Optimizing and Systemizing Current Success
A Highly Successful Ear, Nose and Throat (ENT) Doctor Adds $650,000 To His Practice Profits By Implementing Scott's "Leverage Your Success" System.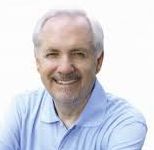 — Dr. Lynn Hughes, Northeast Ear / Nose and Throat Clinic
How A Two-Attorney Bankruptcy Firm Has Added $97,000/month ($1.2M/Yr) with a NEW lead generation system Scott developed, which cost under $100 per client (industry average is $300-$400+)


— Ben Burney, Managing Director of Consumer Legal Practice, TX
IT Component Supplier Fuels Sales Reps Productivity
— Carter Smith, Blue Fin International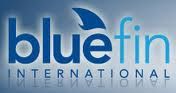 "A few months ago myself and my team participated in Scott Hallman's one day Strategic Profit Planning Session. It was an epic brainstorming session where we uncovered millions of dollars in upside potential by simply maximizing the performance of our ProfitDrivers, as Scott calls them. We're super psyched about the output. We have since set up 5 teams identifying with what we now call our Micro Conversion Levers (MCL).
Working with Scott has been wonderful. We have implemented at least 4 great ideas that boosted conversions across multiple businesses. These ideas caused gains of 150%, 42%, 40% and 45% respectively in signups or sales."
— Vishen Lakhiani, Founder & CEO, www.mindvalley.com
"Scott Hallman not only helped me drive in more clients effortlessly, but I have increased my income from $75,000 to $350,000 without working any additional hours!"

— John Tessier, Business Coach – Westchester, NY