Leading Real Estate Education Company Uncovers Multiple Profit Enhancing Strategies In a 4 Hour Brainstorm With Scott

— Than Merrill, CEO of Fortune Builders
Maverick 1000 Founder Yanik Silver Shares His Experience

— Yanik Silver
Added $4M a year in profits and $24M in valuation.
— Dane Fort, President of California Fitness & Yoga and California Management Group
Healthcare Lab Generates 63% Increase in Physician Referrals and 140% Increase in Revenue Within Just 90 Days
— Steve Cela, CEO of Apnix Sleep Diagnostics
World Leading Internet Marketer Increases Revenue On Top Products by 45%


— Vishen Lakhiani, Founder & CEO Mindvalley.com
Business Software Company Adds $150,000 in first 30 days with $1.2M More in the Works and 12 months later selected as the Winner of the 2011 Australian Business Award for Marketing Excellence


— Gary Valkenburg, CEO, Superior Service
Increased Practice over $1M in just one year (a quality of life)

— Dr. Cevene
Top Speaker Trainer Finds $250k in annual profits after just the first 1/2 of their Strategic Profit Planning Session… Stay tuned!
— Dave Vanhoose
Uncovers $1.7M in Low Hanging Fruit Profit in 61 Minutes
— Gilbert Francois
Architect-Designer Uncovers 50% More Profits
— Jeremy McFarland, CEO of Brickmoon Designs in Houston
Display and Lighting Company uncovers $850,000 in profits in under 4 hours!
We have just finished going through our Strategic Profit Plan with Scott Hallman and, as a result, we have uncovered many potential profit strategies that can be achieved with a minimal increase in expenditure. If even a part of these happen, the impact on our business will be substantial.
I have worked with other business trainers but Scott Hallman has the unique ability to quickly understand the essentials of any business and uncover actionable strategies that provide real opportunities for increasing the profitability of our business.
It was amazing to see how improving things we already were doing could add so much profit. If fact,
the total expected revenue increase in profit is $850,000!
I would recommend Scott to any business that is looking for realistic strategies for growing both its revenues and its bottom line profits.
— Geoff Fairfield, Managing Director of Fairfield Displays & Lighting Ltd.
Online Marketer Generates $110,000 Extra Cash Profits in the First 17 Days.
"…these 2 new systems will likely generate over $2.5M in added profits over the next few years. The amazing thing is there's even more potential as we still have a dozen other strategies that Scott provided during the initial call to work on and that's what we're going to be doing. A lot of realized benefits already in the bank and a lot more to come."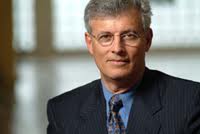 — Bill Poulos
Leading Multi-Million Dollar Facial Plastic Surgery Center Expect to DOUBLE Revenue after SPPS
Hear ImageLift's CEO, Richard Castellano, share his experience with Scott during the Strategic Profit Planning Session. ImageLife is a leader in non-surgical face lifts and state of the art face, neck and headache enhancements, bring "Facial Artistry" to thousands of patients every year.
— Richard Castellano, CEO / Image Lift
50% Increase Expected over 12 Months… Without Investing A Dollar in Marketing!
I wanted to give you my personal update on my initial experience with your Hourglass Profit Acceleration System and Customer Value Optimization. We've had 2 very excellent conference calls which we've focused on what seems like up to 16 different areas and every area from generating leads to improving sales prospecting, converting sales, creating raving fans which I love, and just leveraging our customers for maximum sales revenue and profit increase. Your plan, your organization, your implementation, everything that you've provided so far is exactly what I've expected based on the numbers you and I have discussed with Ellex, our company, implementing all or most of these key areas, enhancing these areas, I believe that there's certainly very definitely the potential to increase sales in the next 12 to 18 months by up to 50%. So I'm very excited.
— Bill Swaim, President of Ellex in Minneapolis, MN
Pain Management Clinic Immediately Adds New $150,000 Profit Stream Within One Week After their Strategic Profit Planning Session
"In just one session with Scott, he identified 6 opportunities that will add millions to our practice profits, all by leveraging or improving upon the income potential we receive from our current patients and prospects. And the best part is that all of these improvements are things my staff can implement without spending any money."
— Dr. Randall Pruitt, AZ
Online Product Company and INC 5000 listed Company Finds 10 Times Promised Outcome
My name is Perry Simpson and I am the CEO of Razorama. We are on online electric scooter and parts supplier…As an Inc 5000 company we had tremendous growth.
I heard Scott Hallman speak at a $10,000 per person seminar and knew that we were leaving tons of profit on the table. So I decided to do Scott's Strategic Business Growth Planning Session, where he promised to find us at least $100,000 in added profits.
I was skeptical and even emailed him about my reservations before the call.
The Outcome
Scott uncovered over $1M of profit opportunities for our company. Things we can immediately put into place. He was very careful to not over-inflate the profit potential and even put zeros next to ideas that needed to be validated.
In addition, Scott helped us prioritize the opportunities so that we could maximize the results and not get overwhelmed with too many projects at once.
— Perry Simpson, CEO / Razorama Santa Barbara, CA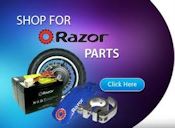 IT Component Supplier Fuels Sales Reps Productivity
— Carter Smith, Blue Fin International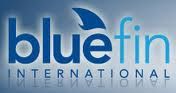 "Just finished having Scott Hallman conduct his Profit Optimization Session with one on my premier high paying clients. Everything was on the line as I had guaranteed the client that if Scott did not find him multiple times the fee in new profits he could get ALL his money back. Well, I am happy to say that after just a 3 hour call, Scott uncovered 40 times the client investment! And the client was ecstatic and happily moved forward with consulting."
— Deberah Bringelson
Leading Internet Marketer Expects To Add Nearly $1M after 4 hours with Scott
"I procrastinated for more than 3 years about doing Scott Hallman's in depth business review process (Strategic Profit Planning Session) because I felt I was just too busy. Big mistake because Scott immediately identified over $930,000 of increased profit potential – most of it achieved without any big changes. If I'd done it 3 years ago, I'd have almost $3 million more of profit. Don't make the same mistake."
— Bill Harrison, CEO, AuthorSuccess.com