Uncovers $1.7M in Low Hanging Fruit Profit in 61 Minutes.
— Gilbert Francois
An extra $375,000 already in Place and $17M expected.
— Brendon Reck, Owner of 2 "Terry White Pharmacies" / Queensland, Australia
Technology Reseller Succeeds in Recession and Adds $200,000 in Profits in Just 4 Hours
"We have increased our maintenance contract revenue over 300%. A welcome plus in this brutal economy where companies are not buying new computers and software."
— Robert Losey, CEO / Fountain Valley, CA
Marketing Expert with $500,000 in Revenue Adds $100,000 in the First 30 Minutes
In the first 30 minutes of my brainstorming session with Scott, he uncovered an absolute no brainer way to increase our profits by over $10,000 per month…over $100,000 a year, and we are projecting $1M for Scott advice during our CBA (now Strategic Profit Planning Session).
— Martin Lightbowne, Explosive Consultants
Medical Practice Adds 16 New Patients in ONE day using just ONE ProfitDriver™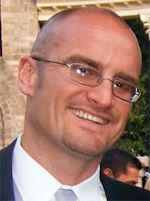 — Dr. Lenny Roberts
"The coaching session exceeded my expectations. I did not know really what to expect when I started my call with Scott Hallman but I knew he had a reputation for knowing a lot about business. But I was very, very pleased by the level of direct application and focus on my business. This is something you do not get when you are listening to audios in your car. I think it was a great value for the investment. I now can see numerous opportunities we've identified and we are only half way through the initial assessment. Thanks, Scott." — John Bedosky, Lowry Hill (a division of Wells Fargo)
Real Estate Business Uncovers Potential To Double Profits
"Scott definitely knows the game of business. In other words, in a short 30 minute call we were able to unlock a gold mine of how to grow, and perhaps double my business with no additional capital. That being said, I didn't know what I didn't know and Scott was able to zoom in and quickly identify it for me. I highly highly recommend Scott Hallman and his Speed2Profits System!"
— Saul Zenkevicius, President | Managing Broker | CEO, Callzteam.com