All our Coaching and Mentoring Business Growth Programs have been developed on the Self-Funded Profits™ philosophy. That is, we will show you HOW to pay for our programs IN ADVANCE, before you invest a dollar. After all, Coaching should not be a risky proposition, right?

Whether you are looking for a Master Business Plan, Expert Implementation Coaching, Self-Study Training, or even working Personally with Scott, we have you covered. 
Added $4M a year in profits and $24M in valuation
President of California Fitness & Yoga and California Management Group
Healthcare Lab Generates 63% Increase in Physician Referrals and 140% Increase in Revenue Within Just 90 Days
CEO of Apnix Sleep Diagnostics
"He is able to identify a few things initially, right on that first call that will make a big difference in your business' bottom-line." 
FortuneBuilders , Inc 500 ranked company
"In about 7-8 hours, Scott had us thinking in a whole new way about our business."
Founder & CEO of Mindvalley.com
From Potential Bankruptcy To Complete Practice Transformation, Adding Millions in Revenue. Listen to his heartfelt story.
Top 1% Board Certified Facial Plastic Surgeon
Pure Internet Service Provider Optimizes Marketing – Sales Conversion from 28% to over 62%
Managing Partner / Kahn and Associates
Commercial Contractor Adds $11.7M in just 2 years
Increased Practice over $1M in just one year (a quality of life)
"Scott Hallman is a driving executive that can create more innovative concepts for growth in a few hours than most top executives do in a lifetime."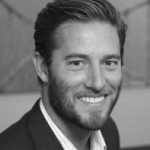 "Based on integrating your conversion advice, we have done a great job in last few months in selling negotiation add-on sales. New wins include: One $3M UPS shipper that we saved $250,000 a year… Another $500,000 FedX shipper that will save $125,000 a year, a $3M one that will save $600,000 a year, a $5M shipper (not closed yet) that will save $750,000-$1M a year… another $2M shipper will save $200,000… So total is (5) accounts in last quarter will generate $80,000 per month of profit — $1.6M over the 20 month contract! And it is pure profit!!!!!

And another 4-5 negotiations in process, and another 4-5 we expect by the end of the quarter."
Recycling Company Grows from $9M to $46M SYSTEMATICALLY
CEO Metro Recycling, Salt Lake City
Nation's Leading Rug Cleaner at 14% to Revenue With ONE ProfitDriver™
Leading Corporate Business Trainer Leverages Scott to Skyrocket Client Results